Mission and Vision Statement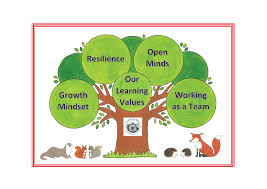 A STATEMENT OF THE ETHOS OF THE SCHOOL
It is the policy of this school to create an environment which is centred, where every child is valued, treated as an individual, is inspired, and is given the opportunity to acquire knowledge and extend and enrich his/her experiences.
Engage, Empower, Excel
Vision
OUR SPECIFIC AIMS ARE:-
To help each child acquire the skills of literacy and numeracy through high quality teaching provided by an enthusiastic, highly motivated and reflective staff.
To develop each child to his or her full potential, through moral, spiritual, physical, cultural and aesthetic experiences.
To ensure that the highest standards of pastoral care and child protection are in place.
To ensure that sustained improvement is achieved through continual self-evaluation and self assessment.
To provide children with a range of experiences to improve their thinking skills, and to assist them to become independent, self-motivated and flexible learners.
To develop each child's confidence, ability and maturity in using ICT across all aspects of the curriculum and at home.
To encourage each child to take account of the feelings, views and needs of others, respect diversity and develop in each child the social skills required as a member of the community, both in and out of school.
To foster, value and encourage partnership between school, parents,, families and the community.
To promote physical development and healthy choices through a sound programme of health and physical education.
To foster a love and appreciation of art, music and literature and encourage creative talents.
To make each child aware of the need to protect and respect our environment and the earth's resources.
Hollybank Primary School, Devenish Drive, Monkstown, Newtownabbey, Co Antrim BT37 0HF Phone: 028 9086 4944